The Equipoise System
Equipoise has entered the age of digital technology! Ask us about 3D scanned Equipoise Designed RPD's as well as "EQUI-FLEX" thermoplastic toothborne designs & EQ Precision Fixed Removables Implant designed solutions.

The Equipoise System provides you with a complete system for esthetic partial denture design from conventional to semi-precision milled and precision C&L attachment applications.

Latest News:

Implant Supported Equipoise Partial Denture on Two Implants (Warning: graphic)

Equipoise Dental

Michael J. Goodman

PO Box 537

Closter, NJ 07624

Phone: (800) 999-4950
Jack W., Ph.D.

After loosing a piece of critical bridgework and it's supporting tooth to a root canal, I was facing a sinus lift, implants, and then new bridgework for an estimated cost of nearly $15,000. I researched your Equipoise system on my dentist's (Dr. Derrill Finch) recommendation and was very impressed. I was also fortunate to know a Certified Equipoise Dentist, Dr. Jeff Senior, and all three of us worked together to make my new Equipoise partial denture a success.

And what a success it is! I love my new Equipoise. It feels good, looks nice, is easy to remove at night for cleaning, and is very secure when I eat. All that for only a quarter of a cost of a sinus lift, implants, and bridgework. I'm very impressed.

Edwin N. Galkin, D.M.D & James N. Albani, D.M.D

On behalf of the 3rd Millennium Dental Forum, I would like to take this opportunity to thank you, and Dr. Neal Seltzer, D.M.D., for your informative full day seminar on the Equipoise system.

We have had positive feedback from our members and feel it was excellent presentation. We plan to have you back for a follow-up presentation in the near future.


Harvey Levine, D.M.D.

With pleasure I wish to applaud the recognition of Equipoise as a standard of excellence. It's my conclusion that conventional removable partial dentures, as we have been instructed, no longer can compete with the stability, retention and preservation of the natural dentition that Equipoise technology provides. Your first case will make you a believer.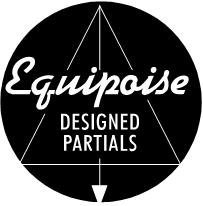 ALL NEW LECTURE SERIES:
Removable Solutions for Today's Dentistry
Hands on Course
Bring diagnostic casts!
7 CE Credits
Find out about:
Bite opening designs on extremely worn dentition
New Implant/Removable options
How to use 2 impants for full mouth rehabilitation
How to utilize Zirconia Crowns with Removable Partial Dentures
Sunday, October 17, 2021
8:20 am - 4:30 pm
Sponsored by the New Jersey Health Professionals Development Institute
1060 Main Street
River Edge, NJ
for more information or to Register, go to www.njhpdi.com
or contact Traecie at 201-342-2204
CALL US TO ARRANGE & MEET WITH YOUR STUDY GROUP!
1-800-999-4950
equipoisedental@msn.com