Take a Tour of Our Bergenfield, NJ Dental Office
Enjoy a photo tour of our Bergenfield, NJ dental office below!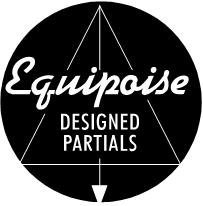 ALL NEW LECTURE SERIES:
Removable Solutions for Today's Dentistry
Hands on Course
Bring diagnostic casts!
7 CE Credits
Find out about:
Bite opening designs on extremely worn dentition
New Implant/Removable options
How to use 2 impants for full mouth rehabilitation
How to utilize Zirconia Crowns with Removable Partial Dentures
Sunday, October 17, 2021
8:20 am - 4:30 pm
Sponsored by the New Jersey Health Professionals Development Institute
1060 Main Street
River Edge, NJ
for more information or to Register, go to www.njhpdi.com
or contact Traecie at 201-342-2204
CALL US TO ARRANGE & MEET WITH YOUR STUDY GROUP!
1-800-999-4950
equipoisedental@msn.com